Assassin's Creed Valhalla – New deep dive trailer!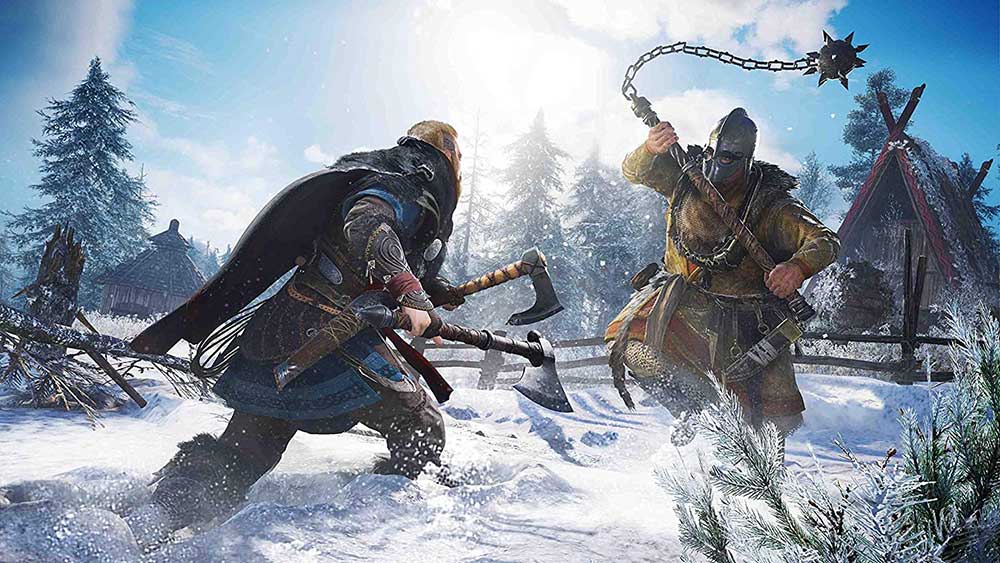 If there's one thing we should know by now, it's not to get too excited by the launch of a new Assassin's Creed title. With a slightly patch track-record in recent years, Ubisoft looks to be setting the record straight with Assassin's Creed Valhalla.
Black Flag might have introduced the franchise to boats, but the Viking longships seen in this latest trailer look even more fun! While sailing is a big part of Viking mythology, Valhalla is actually set in 9th Century England. This Nordic romp puts you into the shoes of Eivor the Viking raider, who sets out from Norway, leading your clan to find a new home in the lush farmlands of East Anglia.
"Find your settlement and conquer this hostile land by any means to earn a place in Valhalla."

Ubisoft
What can you do in Assassin's Creed Valhalla?
Expect more of the same game dynamics that have kept us occupied for many hundreds of hours. The countless sidequests will undoubtedly keep us occupied and frustrated in equal measure, long after the main story is complete…
Pre-release footage of the game shows Eivor making use of some unusual abilities. As you might expect, Norse mythology will play a big role. The main focus to settle in this new land – taking everything that is needed without hesitation. If it remains true to history, which previous games have often embellished, then expect some fairly brutal Viking gameplay.
Planning on buying a PS5 of Xbox Series X in time for Christmas, but can't wait to play Valhalla? The good news is that anyone who purchases the game on the older platform will be offered an upgrade to the enhanced version for free.
Watch the deep dive Valhalla trailer
Launching on 10 November, on all current platforms, you can pre-order the game here via Amazon.